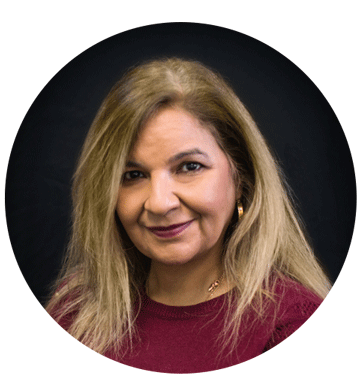 Director of Pharmacy
Sahar Whelan
Director of Pharmacy
Sahar Whelan
RPh, BScPhm, MScPhm Director of Pharmacy

Sahar Whelan graduated from the University of Toronto in 1988 with a BScPhm, and immediately successfully attained her Clinical Master's in Pharmacy in 1990. She has since owned her own Retail Pharmacy; worked as a Pharmacist/Manager for almost every Canadian Retail Chain, private and mail order pharmacies; and community hospitals such as York Central and Scarborough General. For the past 15 years, Sahar has worked with LTC facilities, CCAC's, hospitals, physicians, nurses, and other health care practitioners as an Infusion Pharmacist consultant, and Director for various Pediatric and Adult homecare programs.

Her background experiences include training/evaluating other health professionals on infusion pumps and medical/infusion supplies. In 2004, she had consulted for the RNAO publication, "Assessment and Device Selection for Vascular Access" and quickly gained an interest in Best Practice in Nursing and started to combine it with the art of Pharmacy infusion.

She partnered up with one of her colleagues and they joined forces to produce a Retail and Infusion Pharmacy that includes expertise in sterile and non-sterile compounding (Concord Specialty Pharmacy). Sahar continues to service CCAC Clients and ODSP (Ontario Disability Program) patients across Ontario and nationally using new, innovative and cost-effective technologies.

Sahar and her business partner focus on the individuality of patients and customize all therapies providing programs and pricing optimizing outcomes and minimizing hospital ER visits while keeping costs to our healthcare system minimal. Sahar is a patient advocate and continues to put PATIENTS FIRST to reduce stress and help improve health outcomes.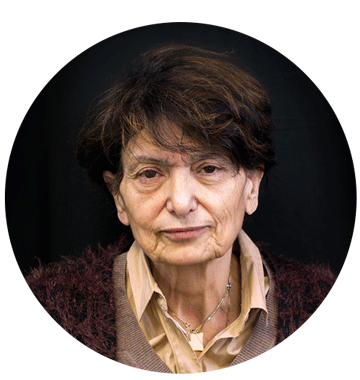 Pharmacy Manager
Souha (Sue) Mourad
Pharmacy Manager
Souha Mourad
RPh, BScPhm
Souha has over 40 years of Pharmacy experience, specializing in community and hospital settings, both in the province of Ontario and Internationally. She has worked with CCAC case managers in the capacity of a: Clinical Pharmacist for IV referrals; Pumps and Supply Consultant; and as a TPN and Chemo Pharmacist for CCAC IV referrals. She has excelled at building a trusting professional relationship with CCAC Case Managers, Senior Managers and Clients.

Sue currently oversees the sterile and non-sterile compounding program at CSP, utilizing her extensive training gained through accredited agencies in the U.S. and Canada. Her welcoming personality along with her wealth of knowledge in providing Pharmacy healthcare exemplifies CSP's team expertise and facilitates our desire to remain a highly motivated and caring patient-centered Pharmacy.

Sue is always readily available to answer any client inquiries regarding their current or future medication(s), chronic illnesses, blood pressure, diabetes, preventative health care techniques and recommend changes in order to maintain a healthy lifestyle. Also, she consistently strives to update her patients with information regarding new medications and therapies.

Clients often refer to Sue as being approachable, professional, and above all else, committed to her patients' wellbeing at all times.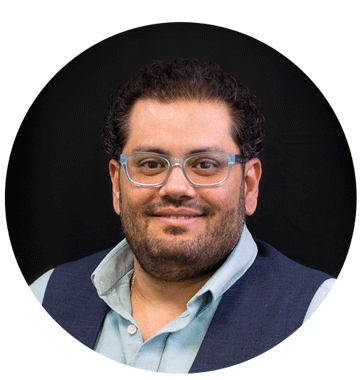 Clinical Pharmacist
Mohamed Abou Assy
Clinical Pharmacist
Mohamed Abou Assy
Mohamed is an international graduate from Egypt with a BScPhm. He has since enrolled in pharmaceutical business with major companies like Pfizer Inc. and LEO Pharma where he got a vast amount of his sales and marketing experience. Afterward, he worked as a marketing manager with Philips-AVENT for 5 years that shaped his business development profile.

In 2013, Mohamed started a new journey with specialty pharmaceutical business through working as a clinical pharmacist for the biggest Canadian pharmacy chain to start building his experience with USP-797 pharmaceutical sterile compounding procedures & IV preparation and handling varied specialty therapeutics as Hep-C, RA, PAH, MS, Osteoporosis, Psoriasis, and Oncology.

Since 2015, Mohamed has joined Concord Specialty Pharmacy to pursue his career in specialty business development and to service patient-centric care strategy which is the essence of CSP's commitment to the Canadian pharmacy industry.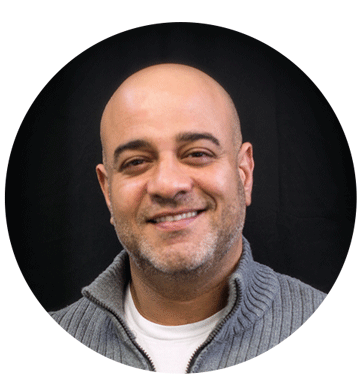 Operations Manager
Robert Malek
Operations Manager
Robert Malek
Robert Malek has been an Operations Manager in the Infusion Pharmacy industry for the past 16 years. In this important part of the health care industry, there is nothing more important than customer satisfaction; especially when it comes to medical supplies and the provision of medical care. His expertise lie in making sure that the operation runs smoothly and accurately, and that communication between departments ensures the patients ultimately receive exactly what they need/request within the timeframe requested.

He possesses excellent written and verbal communication, organizational and leadership skills. He has a sense of urgency and follows up whenever necessary. He puts the customer/patient as his number one priority always and he is always learning from his colleagues and patients.

He is always available for all of our customers and his friendly, approachable personality gives a comfort level to all who call him.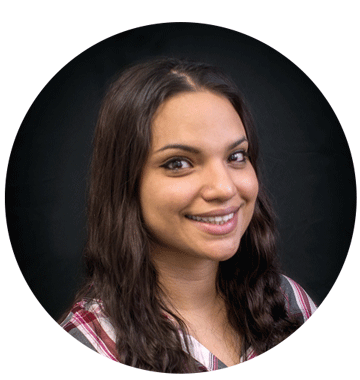 Quality Manager
Jasmine Elgindi
Quality Manager
Jasmine Elgindi
Jasmine Elgindi works at Concord Specialty Pharmacy as a Quality Manager and has been working in the healthcare field for 10 years. She has a BA from York University and a Quality Assurance Certificate from Seneca College. She gained her experience working as a warehouse technician as well as a pharmacy assistant and has become familiar with pharmaceutical supplies, different types of drugs, and the overall processes conducted at CSP.

She is in charge of the standard operating procedures as well as monitoring and promoting conformance to these procedures within the facility. Continuous improvement is a concept that she incorporates into our Quality Management System. She is an active member of a team that thrives to help countless clients daily to provide them the ability to live as comfortably as possible.

Her friendly and determined attitude makes her an excellent addition to the team.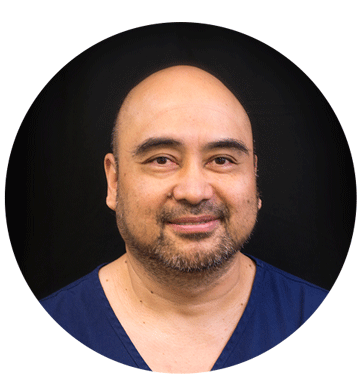 Pharmacy Technician
Gerald Tabil
Pharmacy Technician
Gerald Tabil
Gerald graduated from Medix School with a Pharmacy Technician Assistant Diploma last 2008. Since then, he worked as a Pharmacy Technician Assistant, gaining extensive experience in aseptic preparation of Total Parenteral Nutrition (TPN) and Chemotherapy product.

Gerald works in the cleanroom performing IV admixtures, maintaining and tracking DME and other equipment including cleaning and calibration. He is proficient in Monarch, Kroll and SAP software.

Gerald is patient-focus, carefully conducting quality control of products and rendering quick response to patient's requirements needing immediate attention.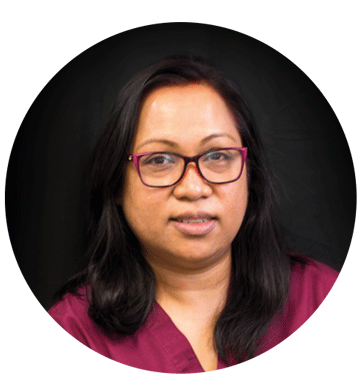 Pharmacy Technician
Rowena Tanalgo
Pharmacy Technician
Rowena Tanalgo
Rowena is a graduate of the Pharmacy Technician Program at Medix College. She has also successfully attained her certification/registration as a Certified Pharmacy Technician with the Ontario College of Pharmacists. She has a vast experience working in the cleanroom for over 10 years accurately preparing hazardous and non-hazardous intravenous (IV) therapy, and dispensing medications and supplies in a fast paced Home Infusion pharmacy while ensuring a well-organized, sterile environment and aseptic technique to promote health and safety of patients and employees.

She prepares Total Parenteral Nutrition (TPNs) and prescription IV drug therapy and supplies for home infusion. She also works in the "staging" area to set up drug and supply orders for preparation; assists with labeling to complete IV therapy work orders, continually maintaining IV room and surrounding pharmacy area to ensure a clean, well-stocked condition.

Rowena always prioritizes the safety and accuracy of every order. Because in this business, there is no room for anything but perfect!
Pharmacy Technician
May Cayone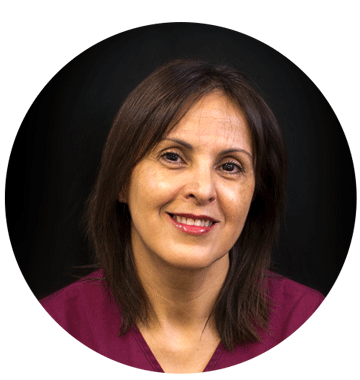 Pharmacy Assistant/Supervisor
Asmae Kenesky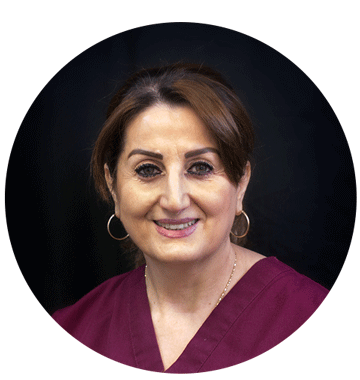 Pharmacy/Compounding Assisstant
Sozan Dawood
Pharmacy/Compounding Assisstant
Sozan Dawood
Sozan has worked with Concord Specialty Pharmacy for 5 years and has experience in both the pharmacy and clean room departments as a Pharmacy Assistant. Sozan specializes in non-sterile compounding and is very detail-oriented. Not only does Sozan ensure correct and undoubtful procedure, but she demonstrates strong and admirable character traits that make her a friendly, approachable addition.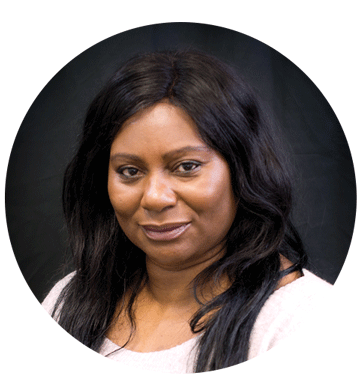 Steve McLean has been an Accountant in the Infusion Pharmacy industry for the past 12 years. He graduated from Humber College in Accounting and is an active member of the CGA. His daily duties include Accounts Payable, Accounts Receivable, Cash Management, Payroll, and HST reporting. Steve has worked on various software programs such as Quickbooks, Microsoft Dynamics, and HPG(Health Partner Gateway). Steve has worked with multiple levels of Government such as CCAC and ODSP.

His expertise is in making sure the Accounting department runs efficiently and accurately. Steve possesses excellent computer, communication, and problem solving skills.
​His careful and focused demeanor ensure a timely and efficient job, every time.
Pharmacy Assistant
Athraa Yaldo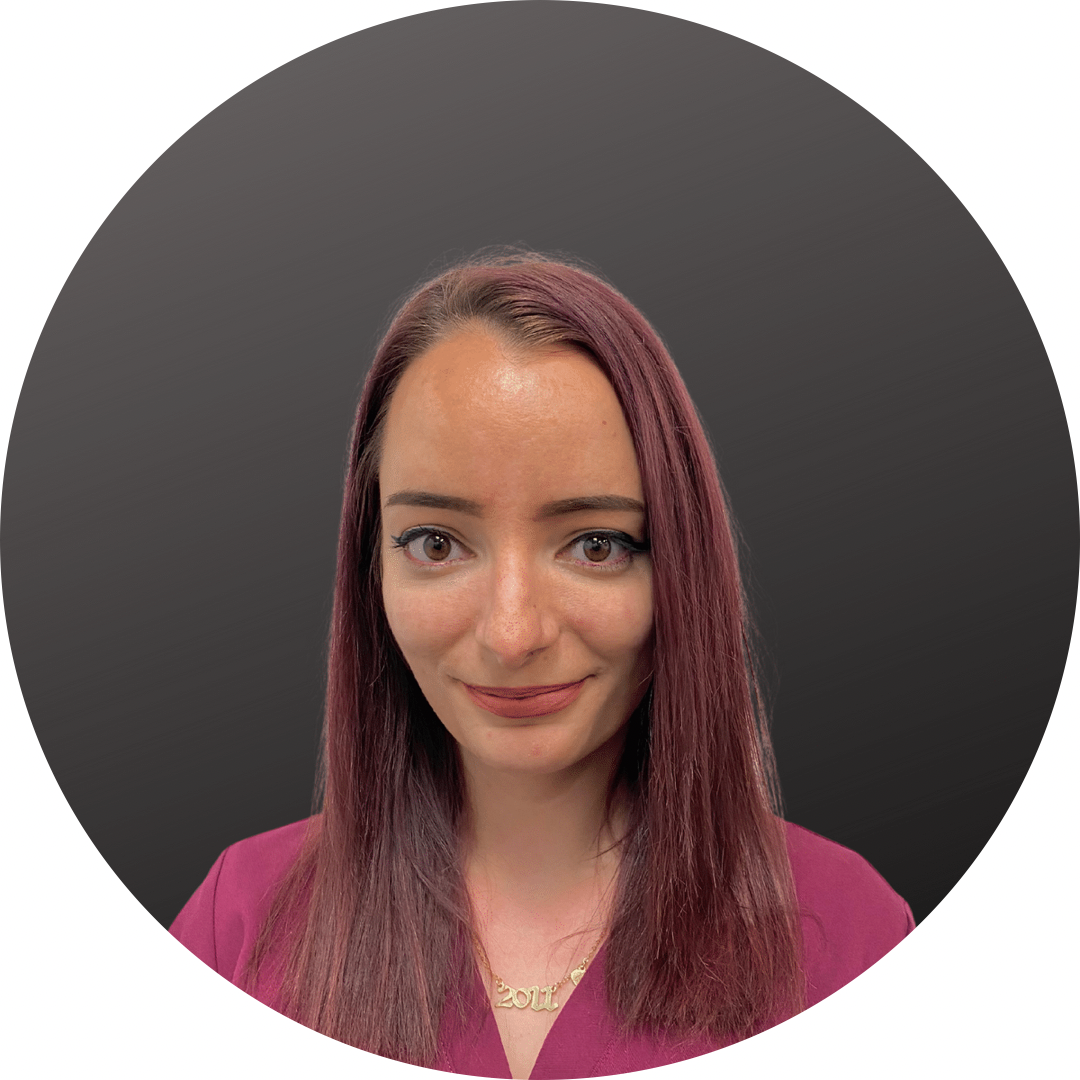 Pharmacy Assistant
Paula Howard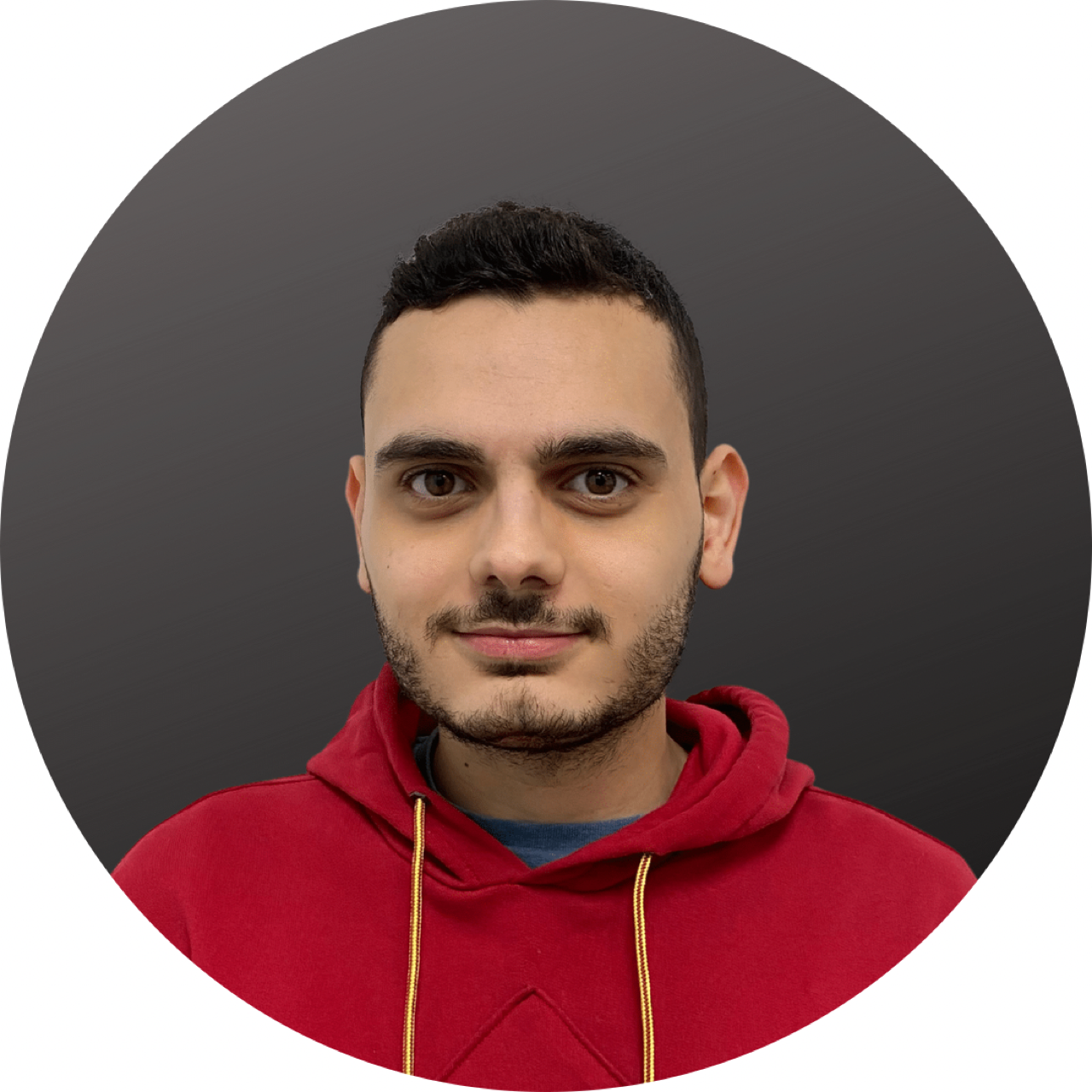 Research Coordinator
Belal Murad